Posted by Dr. Sara McCaslin on Apr 26th 2021
Investing in quality reman final drive motors is a viable alternative to purchasing OEM, non-OEM, or used ones. In this blog post, we are going to review the reasons why you should keep them in mind when replacing the drive motors on your machines.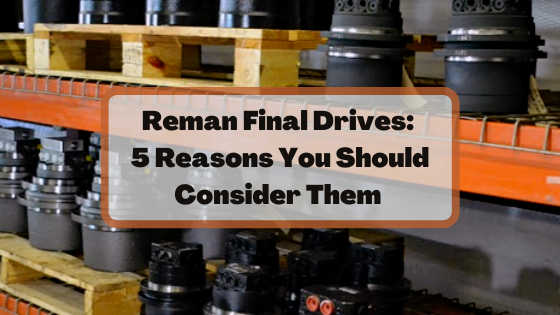 ---
Here are a few other Shop Talk Blog posts you might find helpful:
---
What is a Reman Final Drive Motor?
A reman final drive motor has been completely disassembled, cleaned, and had every component evaluated. Then it is reassembled and tested to ensure it meets or exceeds OEM specifications. In fact, we follow a rigorous ten-step process to ensure our final drive motors are only the highest quality.
High-Quality Replacement Parts
As part of our reman process, we carefully evaluate every component in the final drive to determine if it is in good enough condition to be reused as is, reconditioned, or just thrown away. In fact, we have special training videos for our technicians to teach them what to look for on different types of parts.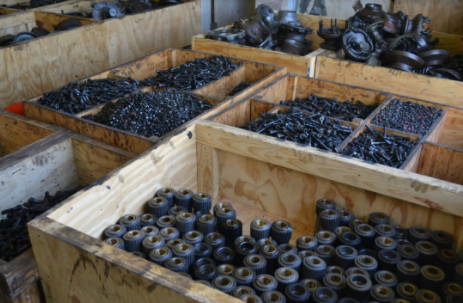 When we do use replacements, the parts are always good quality parts from suppliers that have proven themselves to be trustworthy. Any parts that are reconditioned have been carefully restored to their original OEM specifications.
Budget-Friendly
Our reman final drives are cheaper than new ones, either OEM or aftermarket brands. In fact, they average about half the cost of a new drive motor and at the same level of quality. And, because they meet or exceed OEM specifications, their overall M&O costs will be much chapter than a used final drive motor.
Thoroughly Tested
As part of our 10-step reman process, we put our final drive motors through a rigorous set of tests. These include pneumatic tests to ensure there are no leaks present and performance tests to verify that the motors can perform at or above OEM specifications. And the results of these tests are recorded in real-time to provide traceable documentation of each final drive motor we reman. And only drives that pass our quality requirements will go out to our customers.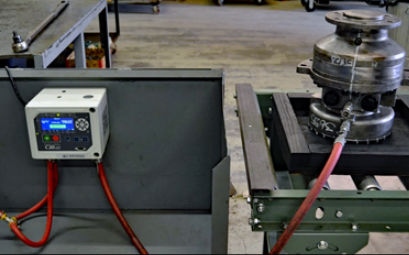 Warranty
Here at Final Drive Parts, we have so much confidence in the quality of our reman final drives that they come with a one-year warranty that covers parts and service. And you can rest assured that in the rare case you have to use the warranty, our team will work with you to make it as hassle-free as possible.
Green Alternative
We recognize that more and more companies are looking for environmentally responsible options for their machines. Over the past several years, remanufacturing has emerged as a viable approach to reducing the environmental impact of both compact and full-size hydraulic equipment. Consider this: remanufacturing a final drive takes far less energy and power than manufacturing a new one and reduces waste materials, as well. And while many green options tend to be more expensive, reman final drives are an exception.
Conclusion
If you're in the market for a replacement final drive, let us encourage you to look at your reman options -- including those that Final Drive Parts has. If you have any questions, our experienced staff will be happy to answer them! Just give us a call at 877-262-2215!
---