Who Is FinalDriveParts.com?
FinalDriveParts.com is a subsidiary of Woodland Fluid Power Inc., with global headquarters located in Magnolia, Texas. We remanufacture hydraulic components specializing in hydraulic final drive motors. We also sell new OEM and aftermarket final drive motors and pumps, as well as some spare parts.
Global Headquarters / Warehouse / Shop
What Our Mission Is
Our mission is simple: with quality work and knowledgeable customer service we will get you up and running as soon as possible at the most competitive prices you'll in this industry for final drive parts.
What We Specialize In
We specialize in the rapid and reliable repair of hydraulic final drive motors. No matter the machine, we try our best to help you out and get you running again ASAP. Our crew have experienced thousands of sales and repairs, so it's pretty difficult to stump them. With this kind of specialized knowledge, we can offer the advice and help that your dealer (Bobcat, Caterpillar, John Deere, Kubota, Hitachi) simply can't.
What We Offer
Here at Final Drive Parts we offer: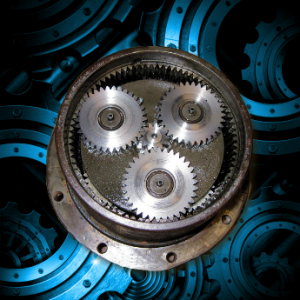 The repair and replacement of pumps and final drive motors (including variable, fixed, axial, and radial) for just about any brand you need help with

A massive inventory of high-quality parts and components at competitive prices
Both new and re-manufactured hydraulic motors, planetary final drives, and pumps that are on the shelf and ready to ship out same day
A Limited Lifetime Warranty covering repair or replacement for new drives up to 2 years and rebuilt drives up to 1 year with a 15% replacement discount for any manufacturing or material defects found after that time period.
Our warranty claims are pretty unusual, at far less than 1%
A crew that is experienced, knowledgeable, honest, and loves a challenge
What Sets Us Apart
There are five things that set up apart:
Pricing: we offer the lowest prices in the industry, and are willing to match the prices of our competitors - we'll meet or beat any advertised price.
Warranty: our work is covered by the best warranty you will find in the industry.
Parts: we buy our parts directly from the major hydraulic travel motor manufacturers, and have direct access to their factory engineers if there is ever a problem - and we only stock parts from the top manufacturers (such as Comer Industries, Nachi, Bonfiglioli, Poclain, Eaton, and other OEM companies)
Responsiveness: we understand your need to get back running ASAP, and lose no time in inspecting your part, preparing a quote, and performing the needed repairs
Inventory: we stock all of the most popular final drives in house and on the shelf, and sell most of the parts inside Bobcat T-Series final drives - parts that your dealer likely won't have in stock