Replace, Machine, or Clean?
Our technicians have the answers!
Our certified in-house technicians know the inner workings of every hydraulic component we sell and service. We utilize the knowledge gained from thousands of rebuilds to provide you with ultimate in quality, service and care.
Call us today: 888-934-6257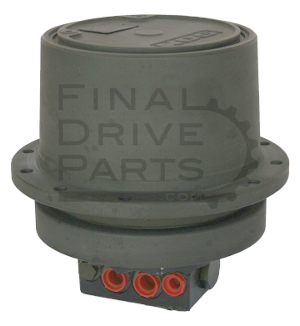 How do we do it?
Upon receiving your drive motor, one of our in-house, certified, hydraulic technicians will completely disassembled your drive.
They will then assess every part against our strict guidelines of re-usability.
This process will guide us when determining which parts need be reused, replaced or reconditioned.
After the inspection a customized rebuild plan will be developed for your drive.
The technician with then provide you with a detailed rebuild estimate.
Upon your acceptance of our estimate, we will then proceed to rebuild your drive guided by its custom rebuild plan.
During the rebuild phase a technician will clean, replace, or retool the components of your drive as per the demands of it's custom rebuild plan.
After careful assembly, your newly rebuilt drive will put on out test bench and evaluated to make sure it meet our rigorous performance requirements.
Then having passed our test we will repaint and catalog it as a certified FinalDriveParts.com rebuilt drive motor.
Finally we crate your newly rebuilt planetary travel motor and ship it back to you backed by our industry leading 1 year warranty.