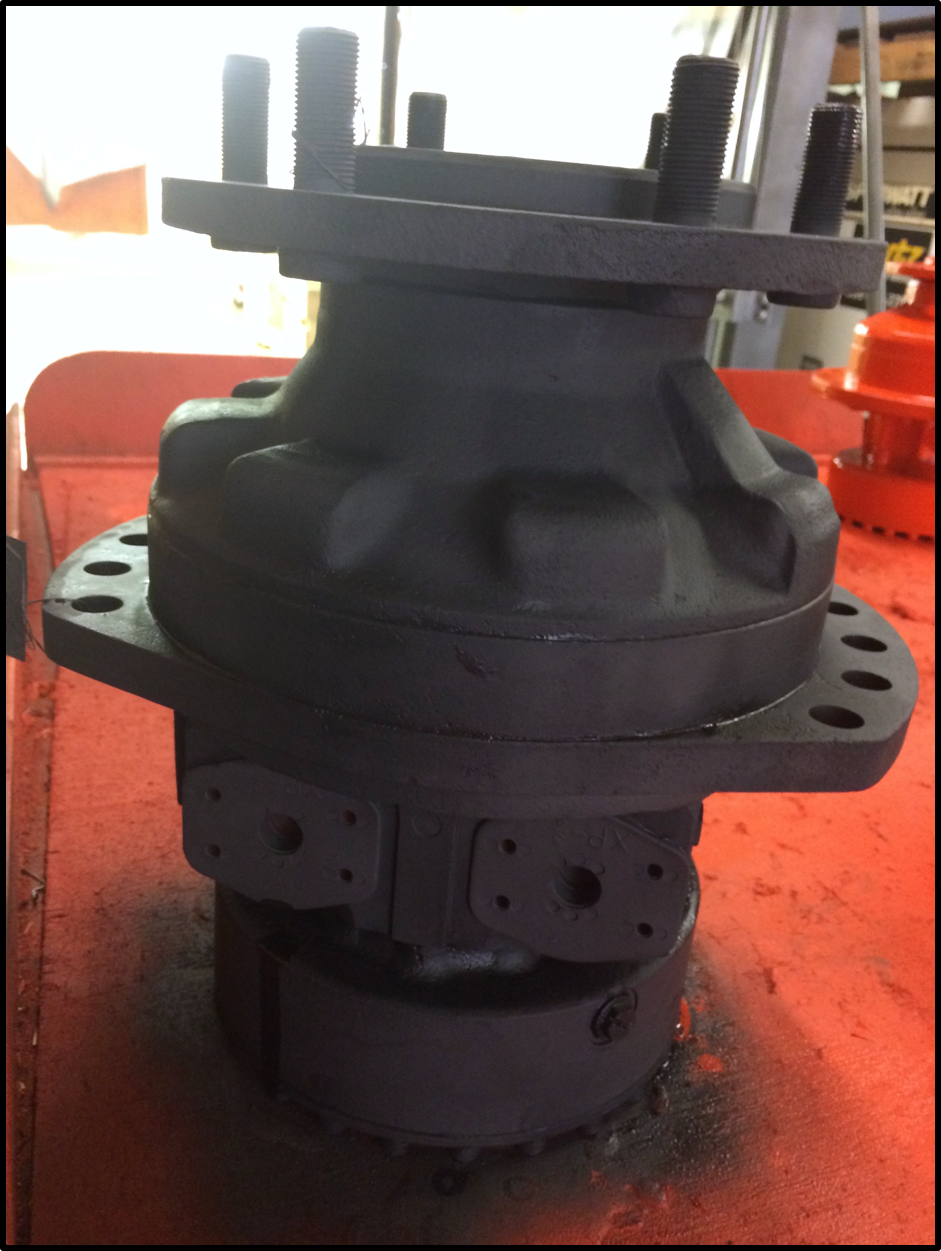 Are you looking for the best deal on a rebuilt final drive motor for a Bobcat T200 T250 T320 864 or T300? We are the industry leaders in Bobcat final drive motor rebuilding, and we want a chance to earn your business!
All new bearings
All new seals
All internal rotating group parts are lapped to OEM specs
New piston o'rings
Bench tested to OEM specs
All internal parts are inspected and replaced as needed
Free case drain rock bronze filter with your order
Note – a core charge of $800 will be applied to the sale, but it will be refunded when your old drive arrives to us.
If one drive has failed, the other drive is not far behind!! Would you only replace the worn out brakes on one side of your vehicle? No! Since you are taking the machine out of service anyway, plan ahead and do preventive maintenance to help keep your machine up and running…and you will save a ton of money too. Ask us for a deal if you want to replace both motors instead of one!
Call Us Now: 888-934-6257
NOTE – There are two versions of this drive: a short nose version and a long nose version. Please tell us which one you have.
This is a LONG nose version (room between your index finger and the bottom of the sprocket flange):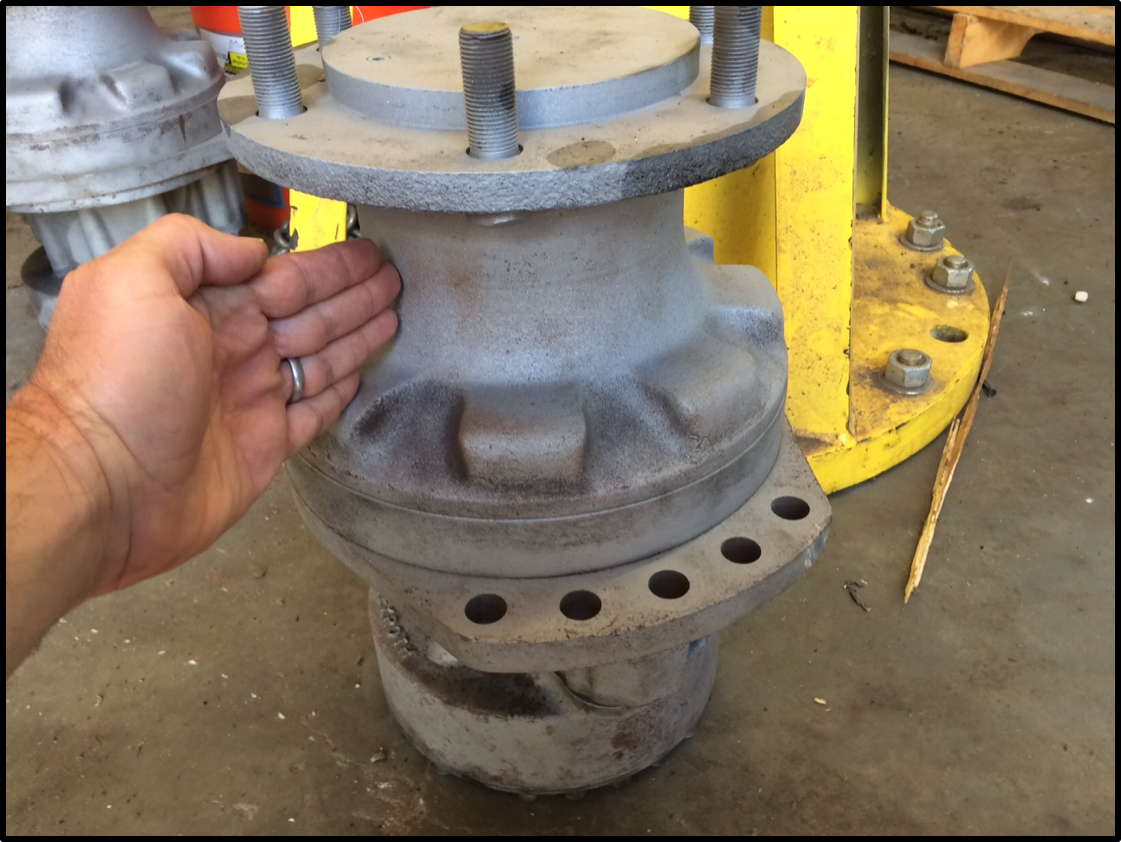 Short Nose Version (virtually no room between your index finger and the sprocket flange):