Posted by Jim Strong on Dec 11th 2020
The best option for your hydraulic pump isn't always to replace it with a new one -- many times your pump can be rebuilt to the same standards as a new pump, and it will cost less. So what goes in to rebuilding a hydraulic pump for your equipment?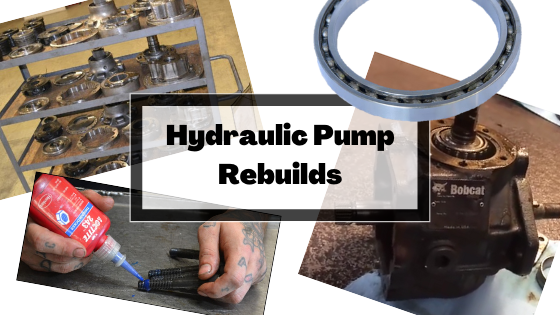 ---
Here are a few other blog posts you might find of interest:
---
Rebuilt Hydraulic Pumps
Purchasing a new hydraulic pump can be expensive. It would be nice if there were a way to get a replacement pump that is just as good quality as a new one without having to pay the price of a new one ... wait, there is! Purchasing rebuilt hydraulic pumps from a reputable hydraulics shop means you can save money without compromising quality, performance, and reliability.
Disassembly and Inspection
When your pump arrives at the facility and has been checked in, a hydraulic technician will start to disassemble it. Every part of in the pump (with the exception of seals) will be carefully inspected. The purpose of this inspection is to assess the condition of the part and determine if it can be re-used.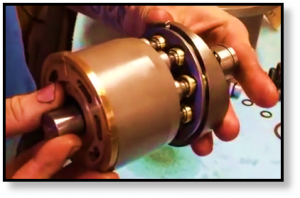 Some parts, such as seals, are never reused--they are automatically replaced. Other parts are too damaged for reuse or simply worn out and must be replaced. Some components, however, don't need to be replaced. They may be acceptable as they are, or they may simply need some reconditioning to restore them to original factory specifications.
Customized Rebuild Plan and Estimate
After the inspection process is complete, a customized rebuild plan will be put together for your pump and a detailed rebuild estimate is prepared. This includes what components need to be replaced, such as bearings or shafts, and which ones simply need to be reconditioned (along with an explanation of what type of reconditioning is needed). You'll receive the estimate and be able to make a decision about whether to proceed with the rebuild. Once you accept the estimate, your pump is rebuilt.
Rebuild and Test
The game plan for your rebuild is the rebuild plan, which contains details about which parts need to be retooled, which need to be replaced, and which are fine as they are. Keep in mind that seals are always replaced, and bearings are going to usually be replaced. This is because the components wear out more quickly than any others in your pump.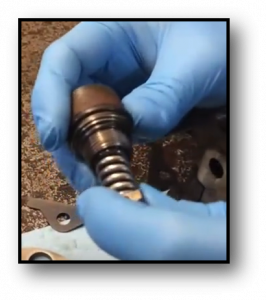 Once everything has been reassembled, the pump will be thoroughly tested. That includes a pneumatic leak check as well as performance testing on a dedicated hydraulic test bench. The results of testing are carefully documented and compared to the appropriate benchmarks for your make and model of pump. Only after the rebuilt hydraulic pump has passed all the function and performance tests does it move to the next stage: repainting.
Conclusion
Once it has been repainted and certified as a FinalDriveParts.com rebuild, it will be crated and shipped back to you along with a hassle-free one year warranty. And you receive a hydraulic pump that either meets or exceeds the OEM standards.
---