Do you have an older machine with a final drive that the OEM no longer supports? Find out what your options are!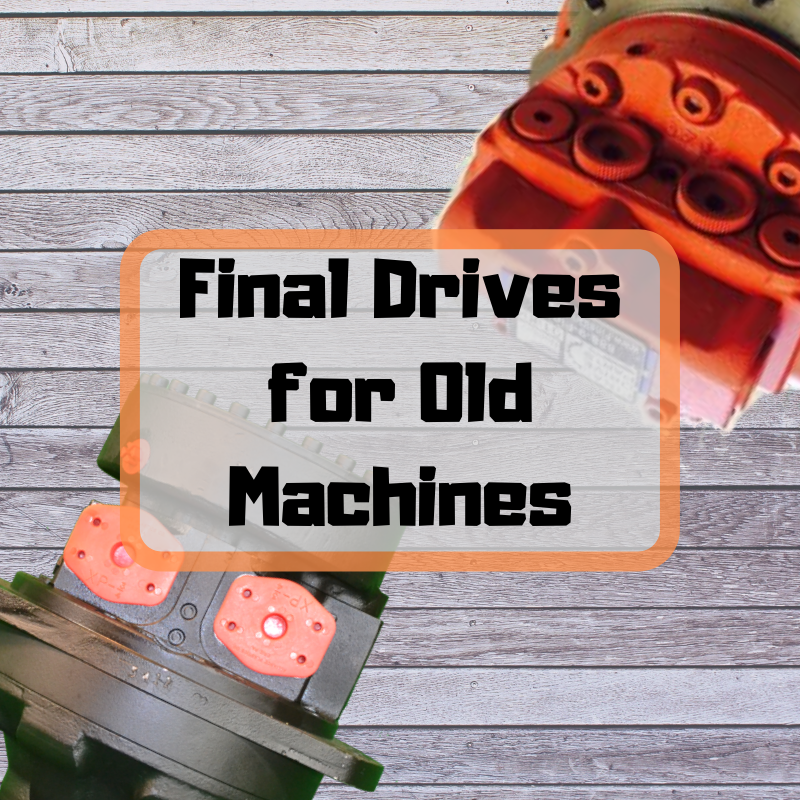 When machines get old enough, the OEM will stop supporting them. That's usually not a problem unless you have a machine that has been so well cared for and maintained that it has long outlived the manufacturer's expectations. That can cause a problem when you have components like pumps or final drive motors that need to be replaced.
Used Final Drives
One option is to find a used final drive, but more often that not you are buying someone else's problems. You can probably save some money in the short run, but used track drives are not a good investment in the long run. They don't come with warranties and you have to purchase them as is. However, you can tear down a used final drive for replacement parts -- and that could definitely come in handy.
Aftermarket Replacement Final Drives
Another option is to search for an equivalent non-OEM aftermarket replacement drive (such as an Eaton final drive). Finding a non-OEM can be challenging: you will need one with the right specs for your machine that is made from quality materials. You also need to find a trustworthy distributor that sells the motor you are looking for. On the plus side, purchasing a new non-OEM final drive motor usually means you'll get at least a one-year warranty.
Reman Final Drive Motors
You can also invest in a reman/rebuilt final drive (or have yours rebuilt). Reman final drives can meet or exceed OEM specs and usually come with a warranty -- and are cheaper than a new one. With a reman final drive, you don't have to worry about finding a match to your machine's specs or potentially issues with having it fit. You also get the lifespan of a new motor.
Conclusion
At Final Drive Parts, we know how important your machines are to you and the pride you take in an old machine that still runs like new. That's why we offer both non-OEM replacement final drives and reman final drives. Any reman final drive we offer has been through a rigorous inspection and rebuilding process -- and must past strict performance tests before it is considered complete. In addition, we offer warranties on our reman final drives. If you are having trouble tracking down a final drive motor, give us a call today!
---