Here at Final Drive Parts we are delighted to announce the Lifetime Assurance Program for new final drive purchases!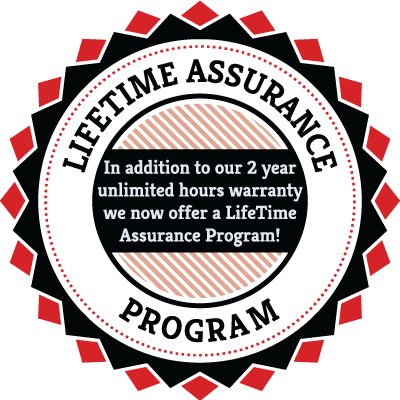 Lifetime Assurance Program
We now offer a Lifetime Assurance Program for the new final drives that we sell. Under the terms of this program, our customers will ...
Automatically receive 15% off any replacement drive after the 2-year warranty expires ...
On a properly maintained final drive ...
That was purchased new from us
We will even pay for you to ship the old drive back! That is how much we faith we have in the quality of the new final drive motors we sell.
Maintenance Requirements
You'll notice we said "properly maintained": the maintenance requirements for the Lifetime Assurance Program are the same as those for our 2-year warranty's proper preventive care requirements. It basically amounts to normal final drive maintenance such as regular filter and fluid changes. And the fact is that when you maintain your final drive motor, it will last a long time. In effect, you are being rewarded for maintaining your final drive.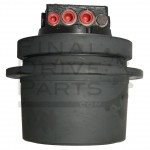 Why We Offer It
Here at Final Drive Parts, we are always looking for ways to become lifetime partners with our customers. And we are confident in the quality of our products, especially when they have been properly maintained. We felt like our customers should be able to benefit further form taking good care of the final drives they've purchased from us. And that is how our new Lifetime Assurance Program came about.
Conclusion
If you are in the market for a new final drive, check out our exhaustive inventory of final drive motors and take advantage of our Lifetime Assurance Program! Give us a call today at (877) 978-2451 to find out what final drive solutions we have to offer you.